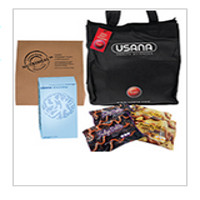 USANA Smart Foods


Buy USANA On Line

As A Preffered Customer - 10% Discounts


Follow 3 Steps To Set Up Your Preffered Account


1. Click on 'Business Opportunity' tab, next
2. Scroll down the page till you see - "Become a Preffered Customer - its Free', next
3. Create your Preffered Account and Save 10% or more
Watch Dr Oz Video Below

Contact Us


Use 'Connect with Me' Tab above




Philippines

:
0999-883-9600 or
0905-668-3842 or

09216738186


Australia


0422442029


USANA RESET Weight Management




USANA is a Trusted Partner and Sponsor of

The Dr. Oz Show





Become A Preferred Customer Today & Save 20%



The USANA RESET Program | Save 20% As A Customer | Call A Usana Dealer Now | Usana Opportunity

Nutrimeal™ is a jump-start program to help you take positive steps toward reaching your health and weight-loss goals.


Find the new you with Usana Reset Program
RESET is USANA's 12-Week Weight Management Program.

USANA SMART Foods
This program is simple –

*each day you replace your meals with USANA Foods shakes and bars, and

*enjoy bonus snacks of fruit and/or vegetables in line with the Program instructions, and

*along with the recommended nutritionals supplements.

*After you have completed the first five days with the 5-Day RESET program, make the new healthy habits as part of your lifestyle by choosing the next phase that is right for you.

Buy USANA Nutrimeal @ 20% off
As A Preferred Customer
***
You Have 3 Stages To Choose From



*1

The 5 Day Jump Start Phase,


* 2:

Transform Phase - 12 week approx depending on your weight loss goals,


* 3:

Maintain Phase - A lifetime of being healthy on Low Gi meals

More On RESET Here!

Buy Your 5 Day Jump Start Here!

Usana's Nutrimeal (SmartFoods) meal replacement drink comes in a variety of flavours and is a low gylcemic, balanced meal-replacement drink that includes proteins, carbohydrates, dietary fibre, and many micronutrients.

Connect With A Usana Distributor!

RESET™ is the answer to reducing carbohydrate cravings without feeling famished.


Why USANA's Nutrimeal:


*Nutrimeal (Smart Foods) is low glycemic with
an index of only 23
*High in fibre and low in saturated fat
*Provides 15 grams of proteins
*Ingredients promote sustained energy


What is Nutrimeal™
Nutrimeal™ is a great-tasting, low-glycemic meal replacement food that contains quality protein, carbohydrates, dietary fiber, and many micronutrients.

Each serving of Nutrimeal™ contains 8 grams of dietary fiber, which can help maintain a healthy heart and circulatory system.
Watch The USANA Foods Video!


Who Can Benefit From Usana Smart Foods - RESET?
*People whose lifestyle is fast-paced and very active
*People who desire to achieve and manitain their ideal weight


How To Use USANA Nutrimeal?
For a rich and creamy shake,
*combine (3) three scoops with
*10-12 ounces of cold water to taste, and
throoughly mix in a blender or blender bottle for 45 seconds.

LOW-GLYCEMIC FORMULA
Help reduce the frequent carbohydrate cravings and health risks associated with a high-glycemic diet.

Nutrimeal™ has now been reformulated for a low glycemic index of 23, providing sustained energy and greater satiety throughout the day.

Watch The RESET Testimonial Video!

THE BENEFITS OF SOY AND WHEY PROTEIN

Each serving of Nutrimeal™ provides 15 grams of soy, whey and other proteins.

(French Vanilla Nutrimeal™ contains all 15 grams of protein as soy).

Soy may help maintain cardiovascular health, diastolic blood pressure, and HDL-cholesterol levels, provided they are healthy to begin with. Soy protein is a complete protein, containing all of the essential amino acids in optimal ratios and in a highly digestible form.

Nutrimeal™ contains numerous soy phytonutrients, which may help support a healthy immune system. It also has guaranteed levels of soy isoflavones, which have antioxidant effects that may help maintain bone health and moderate natural hormone cycles.*

Whey protein, which is also easily digestible, is an excellent source of amino acids essential for building a healthy body.


Contact Usana Distributors:


Philippines

:
0999-883-9600 or
0905-668-3842
09216738186


Australia


0422442029
Please email us above


Quick Links:


Usana Nutrimeal Review | USANA Nutrimeal Recipes | USANA Nutrimeal Diet Plan | USANA Nutrimeal Price | USANA Nutrimeal Testimonials | USANA Business Opportunity
The information below is about USANA Health Sciences.