Sensé™ Skin-Care Regimen
A Comprehensive Formula for Healthy-Looking Skin
The skin you've always wanted can be yours with Sensé. Following the Sensé™ Ultimate Beauty Regimen, you can experience smoother, more radiant skin. Start with the Basics, a 3-step program to cleanse, tone, and replenish cells—where healthy skin starts. Then choose from the Enhancers, a collection of targeted treatments addressing your individual beauty concerns.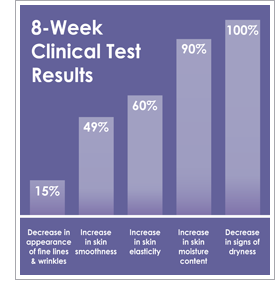 When the Basics and the Enhancers are used together in The Ultimate Beauty Regimen, the results are proven to be remarkable. An eight-week clinical test showed the following results:
Decrease in the appearance of fine lines and wrinkles
Increase in skin smoothness
Increase in skin elasticity
Increase in skin moisture content
Decrease in signs of dryness
You could start to see noticeable results in as little as two weeks.