Everything We Do Helps You Love Life and Live It
---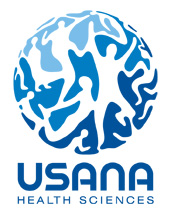 We've been around a while. We've done some amazing things. We've climbed to the top of the nutritional supplement industry, touching millions of lives. What's our secret?

Personalization.
That's what we do. We don't settle for the one-size-fits-all solution. We want what's best for you. We don't look at women ages 25 to 40 or men over 50. Each person is their own demographic.
At USANA, we personalize our approach to everything.
Personalized nutrition
. A personalized approach to business. Personalized
customer care
. We promise everything we do helps you love life and live it—and that will help you help others do the same.
It makes sense. You're different. You like to do things your own way. USANA celebrates your differences, giving you the unique chance to make your life whatever you want it to be.

That's our tagline. Coincidence? Not at all. It's exactly what we do—give you the individual attention and personal touch you want—and that's what's going to keep us on top for a long time.

We're ready for the future. Prepared for more meaningful, more personal, more relevant conversations. For achievement and advancement. For the heights we know we can reach.

We've been very good for a long time. The best, even. And now, we're the very best for you. Every decision we make centers on you. The answer to the question, 'Will this improve your lives?' has to be yes. Our science, our quality , our results, and our energy are focused on helping you love life and live it, making our tagline a reality. Because what matters most to us, is you.