Healthy Vacationing with USANA – 6 Tips to Get You Through
---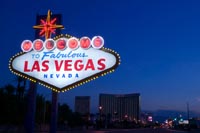 Las Vegas. Sin City. The ultimate adult playground, where excess is always best.

Any vacation can turn into an unhealthy nightmare, but Las Vegas is in a class all its own. Food. Drinks. Late nights. The constant, light scent of cigarette smoke wafting in between the blackjack tables and making its way through endless rows of slot machines and video poker. More food. More drinks. The sun's rays pelting down, a constant reminder that this oasis of fun and debauchery is smack-dab in the middle of an expansive desert.

But not all is lost! With USANA's products and a little forethought, Las Vegas (or any other vacation destination) doesn't have the upper hand. You do.

1. Split your breakfast with a friend. If you're like me, your stomach is smaller than your eyes. As in, as much as you feel you could eat a horse, a four-egg omelet, two pounds of hash browns, and two sizable pieces of (whole wheat!) toast is way too much to finish on your own. Instead of trying to eat everything you're served and ending up feeling bloated, order one breakfast and ask for an extra plate so you can share. You'll save money (hello blackjack!) and won't be tempted to stuff yourself with extra calories. If you're in Vegas, I recommend Mr. Lucky's inside the Hard Rock casino. Oh, and skip the buffets.

2. Don't forget to pack your vitamins. The best thing about USANA's HealthPak is that they're so darn easy to carry around on vacation. Slip one into your pocket or your purse before your breakfast and dinner meals, and no matter what you end up eating, you can at least be sure your body has the essential vitamins and minerals it needs to keep you moving all day. Maybe bring a few extras for your friends.

3. Do keep yourself hydrated. On vacation, it's easy to forget to drink enough water. Keep your water intake up by trying to drink one glass of water after every glass of…whatever else you happen to be drinking.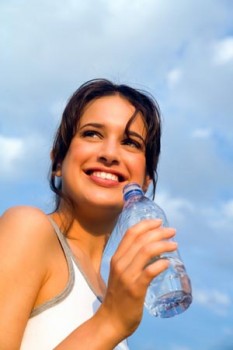 4. Detox while you're on vacation. USANA's detox products help support your body's natural digestion and detoxification processes, and when would you need them more than when you're on vacation? Take Hepasil DTX™ on your next jaunt to help support your liver, and consider adding some tasteless Fibergy® Plus to some of your meals to help keep things, ahem, moving.

5. Get some exercise. Exercise on vacation? You must think I'm joking. But many vacation destinations provide ample opportunities to walk around. In Vegas, walking the strip, visiting the many different casinos, and exploring the multitude of high-end shops will not only get you out and about, but will also give you an opportunity to get some fresh air. If you're feeling really adventurous, many hotels now offer fitness areas with treadmills, bikes, elliptical machines, and free weights.

6. Visit the pool. Vacations are a great time to get your body's daily dose of natural vitamin D, straight from the sun. Pools provide a way to exercise and a place to relax, and in about 15 minutes or so of sun exposure, you can get all the vitamin D you need. Just remember to put on some sunscreen after that.

What do you do on vacation to help keep yourself as healthy as possible? Like us on Facebook and join the conversation.

*These statements have not been evaluated by the Food and Drug Administration. This product is not intended to diagnose, treat, cure, or prevent any disease.

We're proud to bring you the freshest content on the web! Follow USANA, like our USANA Facebook page and enjoy the latest videos on the official USANA YouTube channel.

Learn how USANA is making the world a better place.

Discover what USANA products can do to boost your health today by taking this brief online Health Assessment